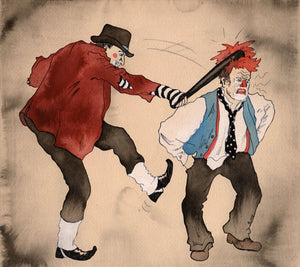 "Tiggin's Revenge"
by Sue Lawton
9.5" x 13"
giclee print; final product is signed, has white border
illustration from artist's book, "The Circus and the Cyclone" (also available for purchase here.)
When you buy from Scout Gallery, you are supporting both a local small business and an artist in the Milwaukee, Wisconsin area. At least 70% of the art price goes right back to the artist in each sale.